Apply to be involved in the programme
APPLICATIONS FOR FULL PARTICIPATION ARE NOW CLOSED
You are still able to join the open 10-week lecture series
Due to the high number of applications (317 for just 40 places), Future Leaders Against AMR is running a concurrent lecture series for the 10 weeks, with one lecture a week open to all who applied and anybody else who is interested.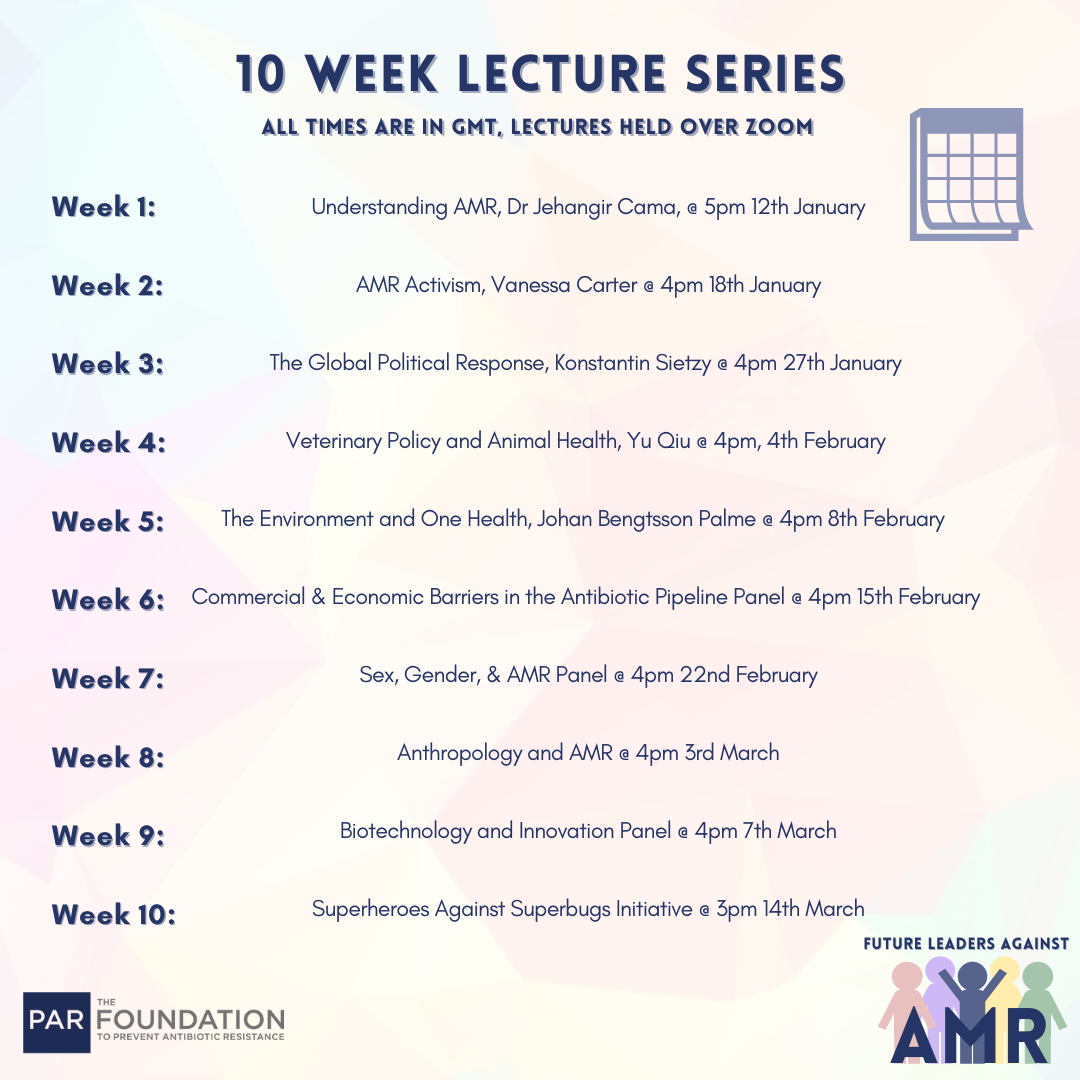 APPLICATIONS FOR FULL PARTICIPATION ARE NOW CLOSED
If you applied but did not hear back, please check your spam folder and then reach out to anna@futureleadersagainstamr.org
The 3-stage application process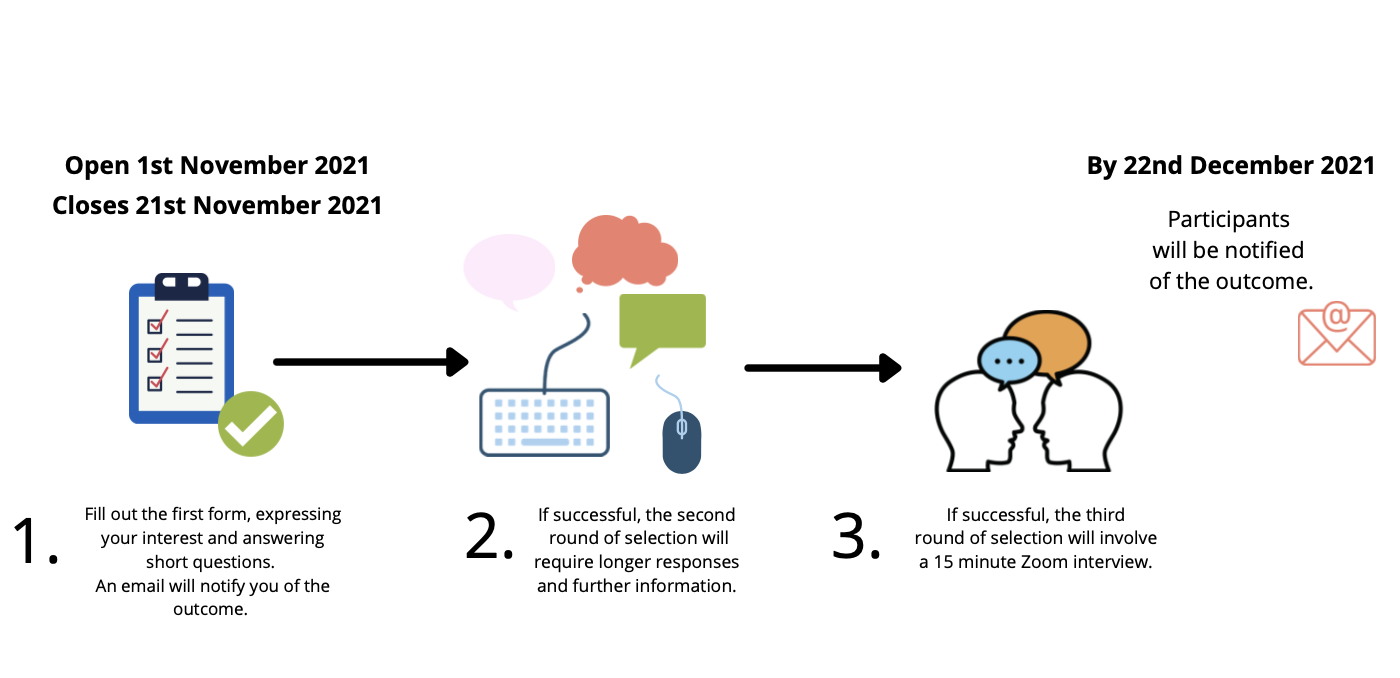 Apply for the Future Leaders Against AMR leadership programme if…
You are concerned about the serious threat posed by antimicrobial resistance and want to learn more.

You are a student or junior professional*.

You consider yourself a leader or have leadership experience. 

You want to work alongside like-minded young people from a range of backgrounds.
We welcome applications from participants from all countries and all disciplines, though priority will be given to those from LMIC countries and backgrounds not typically associated to AMR, see below for more information on some of the alternative disciplines we will be looking out for.
* Junior professional, in line with the US National Institutes of Health definition of early career researcher, will be taken to mean those who have completed their highest level of education within in the last 5 years.
Applications have now closed.
Opportunities for funding
PAR Foundation's grant call for early career individuals

PAR Foundation is planning a grant call targeted to improve the ability and interest of promising early career individuals to contribute through their professional careers to effective AMR work. Funding could be granted, for example, to early career individuals running independent projects, to finance internships at established organisations or to enable junior researchers from different fields to work on projects related to prevention of antibiotic resistance.
Details regarding the early career grant will be announced early in 2022 at parfoundation.org.